Document Management System
we are the solution

FileHold is an easy to use, scalable, client-server document management software system that can manage tens of thousands or millions of documents. It can store practically any type of file and directly integrate with the Microsoft Office suite of products or Microsoft SharePoint. The "smart" scanning solution that comes with FileHold can turn cabinets and boxes of paper into electronic information that can be searched in seconds.
FileHold can be used on a laptop, desktop, tablet or smartphone so you will always have access to your documents, or start or complete workflows on the go. You'll never be far from your information with Mobile FileHold.
FileHold Document Management Software System
Full-featured document management software from FileHold is feature rich, enterprise grade and affordable. Its suite of features provide for document scanning, capture, indexing, storage, search, versioning, and document workflow review and approval. FileHold document management software makes it easy for organizations to improve security, increase compliance, streamline operations, and reduce the use of paper while saving time and money. "Go paperless, go green" with FileHold document management software.
View and approve documents anytime, anywhere with Mobile FileHold
The reality of today's business is that many key personnel spend a lot of time out of the office. The lack of immediate access to information can cause delays and blocks of an organization's processes. With Mobile FileHold, documents are never out of reach. FileHold's mobile collaboration application is available for busy information workers who rely on their smart phones for productivity away from the office. Using HTML 5 technology, access secure content anytime, anywhere, from a mobile device.
Document management software saves time and money
Paper and electronic information in the workplace grows daily at an uncontrollable speed. Keeping your intellectual property secure and in regulatory compliance is every organizations challenge. FileHold document management software converts paper and electronic information into a secure, organized, version controlled, searchable electronic library. The FileHold "paperless office" builds process efficiencies by allowing workers to collaborate and approve documents in electronic form.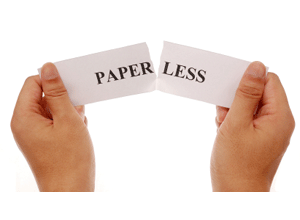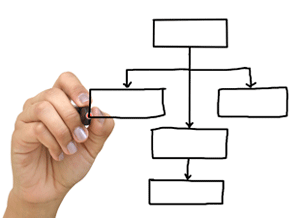 Electronic document workflow enables collaboration
Most organizations deal with large volumes of paperwork or electronic information much of which requires co-worker review and approval. Failure to keep time sensitive information moving through the organization can cause long delays. FileHold document workflow and approval transitions your team from slow, cumbersome, manual document processes to efficient electronic document routing for review and approval. The FileHold workflow module, automates your business processes to increase productivity and decrease costs.